Marine Engines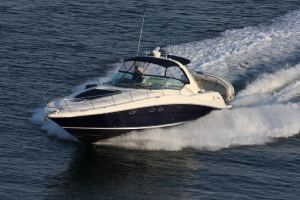 Budget Engine Rebuilders Inc. and or Chicago Engines carries a full line of remanufactured engines and new inboard marine engine parts. Please visit our nationally first class engine parts supplier page to see the great names of suppliers we purchase from. They include Enginetech, Fel-Pro, Clevite, Melling, King Bearing, Pioneer, KB Pistons, Badger Pistons and many others who we purchase high quality marine engine parts from at a discount that we pass on to our great customers who love boating.
For automotive engine parts and engine kits for light duty trucks and cars please see our automotive engine page. These marine engine parts are sold individually or as kits that include new pistons, rings, main bearings, rod bearings, remanufactured crankshafts, remanufactured cylinder heads, camshafts, lifters, oil pumps, gasket kits and timing sets.

These marine engine kits cover General Motors, Ford Motor and Chrysler products and are for marine use. These are the same parts we us in our high quality remanufactured marine engines.
 We love rebuilding inboard marine engines! We currently rebuild for over twenty different marinas throughout the Illinois waterways. As you can see below we carry a large variety and inventory on Marine engines built by Ford, General Motors and Chrysler. These engines over the many years were used in Christ crafts, Volvos Pentas, Crusaders and Mercruisers. They go back to the early 1960`s thru to the 2008 models. These engines are built for marine us only and will not work for any other applications. They come with most marine gasket sets to complete the installation process. All cast iron camshafts are replaced with new marine powered camshaft profiles. Brass freeze plugs and stainless steel head gaskets are also used to complete our marine engines. Read More...
We carry marine engine parts for General Motors 2.5 Liter, 3.0 Liter, 4.3 Liter, 5.0 Liter, 5.7 Liter, 7.4 Liters. We also carry marine engine parts for Fords 5.0 Liter and the 5.8 Liters. Chryslers marine engine parts for the 5.2 Liter and the 5.9 Liters. View our current listing of Marine Engine Parts here.
We sell new upper or lower unit Sterndrives as well as complete units that are ready to bolt on and go.Take a look at our current prices for new Sterndrives here.
Did your exhaust manifold freeze over winter or did salt water eat it up inside? NO PROBLEM...
We sell brand new marine water cooled exhaust manifolds for a wide variety of manufactures. These are quality manufactured aftermarket replacement units that will bolt right up and take place of your original OEM style manifolds. We carry replacement exhaust manifolds for Crusader, Mercruiser, Volvo Penta , Chris craft  and others. Read More...
With nearly 1000 cylinder heads in stock, if we don't have it—chances are it doesn't exist! Compare our prices, and you will know why more people rely on us. Heads are carefully inspected for cracks and flaws through procedures such as pressure testing and magna fluxing. Every head is resurfaced to exact dimensional tolerances and the surface finish is carefully monitored for proper sealing with the block. Valve seats and guides are machined to exact specifications or replaced to assure correct valve alignment and seating and optimum engine performance. New seals, springs and brass freeze plugs are used where applicable. Don't see the cylinder head you're looking for? Call and one of our representatives will quote you the best price possible 1-800-767-4921. Read More...